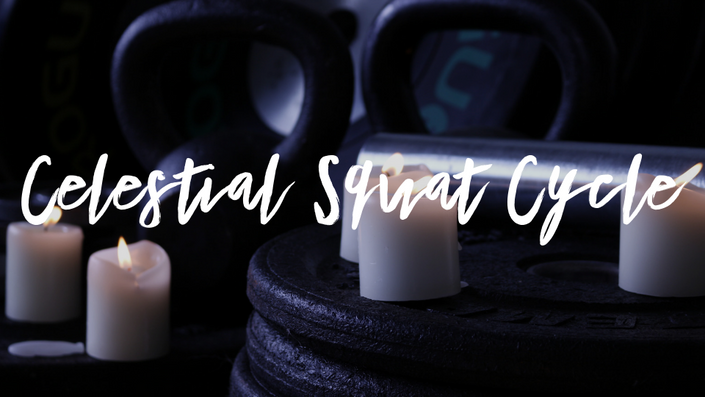 Celestial Squat Cycle
Ready to go heavy?
A classic squat cycle made more
magical, resonant and efficient.
A squat cycle is a classic type of volume training. In a squat cycle, we're simply doing a lot of squats, very frequently. This is an ancient training technique used all over the globe, but the Celestial Squat Cycle makes the technique more efficient, resonant and magical by timing sessions with the Moon.
I highly recommend doing this program during your Saturn return, when Saturn is in your ascendant sign, on your Moon, on your Sun, during winter, or during any astrological season when Saturn is high in the collective consciousness. I also recommend doing this program during times of upheaval to bring stability to your life.
The Celestial Squat Cycle includes:
Intro video
20 Squat workout videos:

Lunar testing workout
4 Fire Moon squat workouts
4 Earth Moon squat workouts
4 Air Moon squat workouts
4 Water Moon squat workouts
3 Conditioning workouts *beginner and advanced versions of each
Equipment needed for this program:
Gym access or...
Your Trainer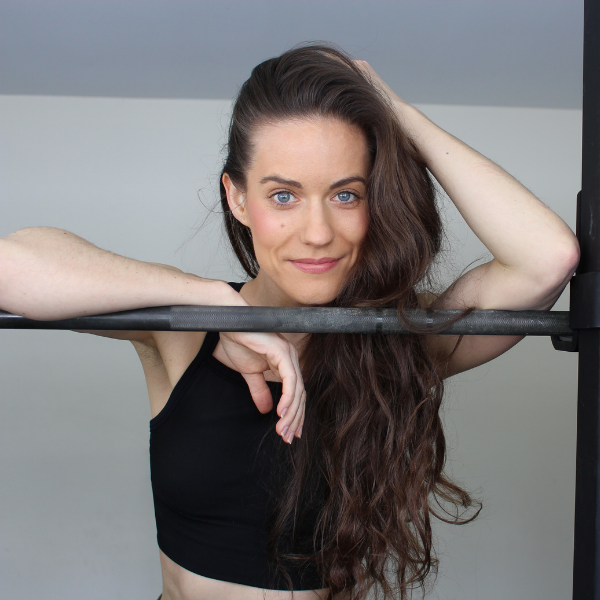 Hey, my name is Claire! I love coffee, snow, barbells and making extremely embarrassing Instagram stories here. I'm a Virgo Sun, Aquarius Moon and Sagittarius rising, with a really sassy Mars-Mercury conjunction in Leo. I'm an expert physical astrologer, certified strength & conditioning specialist, nutritionist and movement systems innovator. I've worked in fitness for 10 years, teaching everything from yin yoga to Olympic weightlifting. The MOONRx Method is my creative baby of many years and I'm so happy to share it with you.
Program Index
Introduction
Available in days
days after you enroll
Warm-up and mobility
Available in days
days after you enroll
Squat Workouts
Available in days
days after you enroll